The Minsk Regional Court sentenced journalists of the oldest independent news agency BelaPAN to long terms of imprisonment.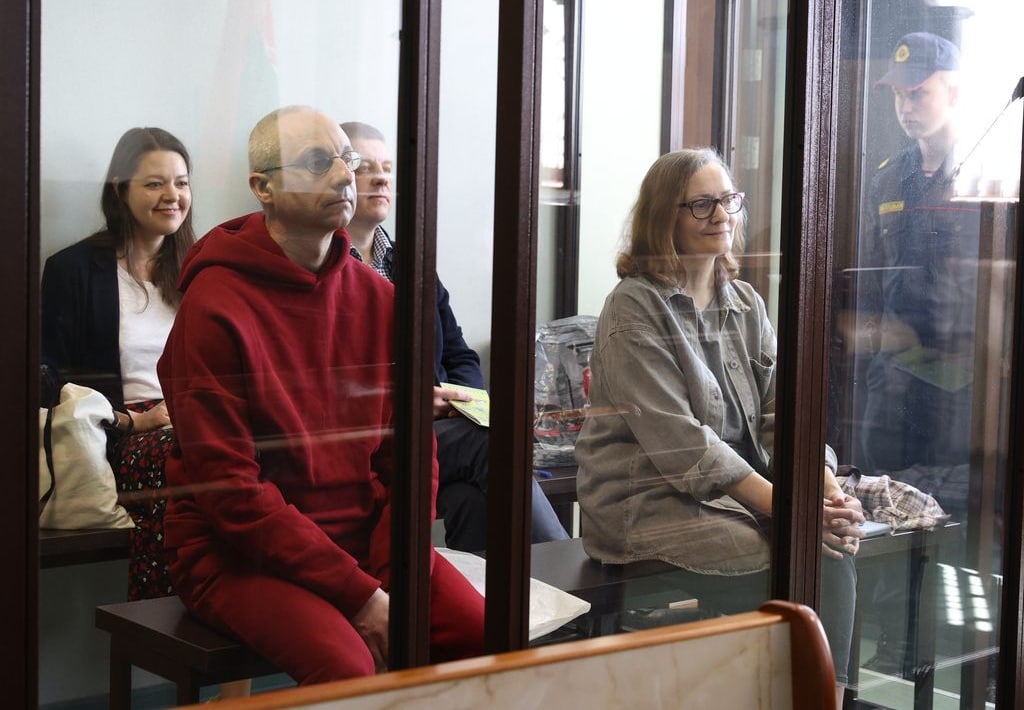 Andrei Aliaksandrau, former deputy director of the news agency, was sentenced to 14 years in prison (found guilty of organizing protests, tax evasion, creating "an extremist formation BelaPAN," and high treason).
His wife Iryna Zlobina was sentenced to 9 years in jail (on charges of organizing protests and high treason).
Former BelaPAN director Dzitry Navazhylau received a sentence of six years in jail (for tax evasion and the creation of "an extremist formation BelaPAN").
Editor-in-chief Iryna Leushyna was sentenced to four years of imprisonment (she was found guilty of creating an "extremist formation BelaPAN").
The Belarusian Association of Journalists has considered the criminal case against BelaPAN as politically motivated since the first day of its staff prosecution. BelaPAN representatives performed their professional duties legally and remained a model of high-profile Belarusian journalism before the arrest. We are convinced that it is the persecution of BelaPAN journalists that caused the death of the founder and head of the news agency Ales Lipai in 2018.
The initiation of criminal proceedings and the enormous sentences in the "BelaPAN case" are nothing but revenge against media representatives for their honest work and position.
The Belarusian Association of Journalists strongly condemns the reprisals against our colleagues and demands the immediate release of the thirty media representatives currently behind bars.