The third story by Aliaksandr Kalenik is a tour into daily urban space of Minsk appartment blocks.
CLAUSTROPHOBIA
It is too much, even too much walls all around. From day to day, the feeling of restraint and captivity wrap you up with a concrete cover — claustrophobia comes around. A wall to the right, a wall to the left, a wall above and a wall below. Entry, exit – a corridor. In my house, in his house, in her house, in our houses. The stairs, the elevator – everything is confined.
Claustrophobia is the fear of closed spaces. They are many in our city. Entrance halls to apartment blocks are quite claustrophobic spaces. Perhaps, this is the reason why we strive to make them cultural, to bring in light, to populate with images.
I invite you to travel into environment of Minsk residing areas, into stairwells, to become claustrophobia-resistant.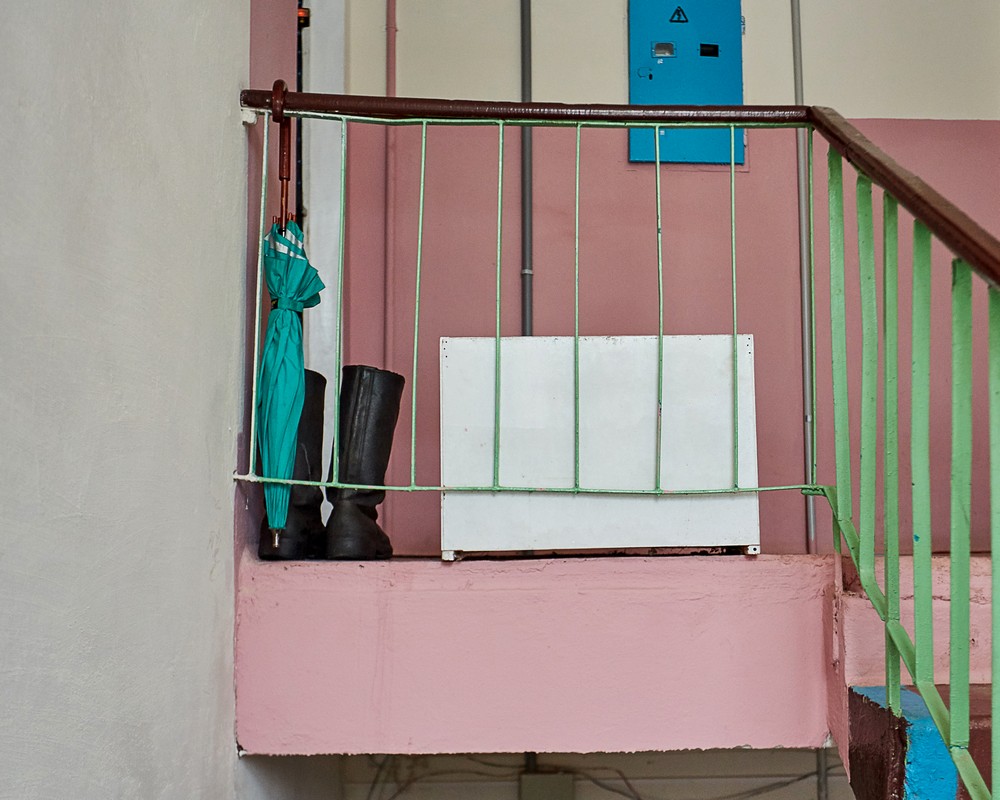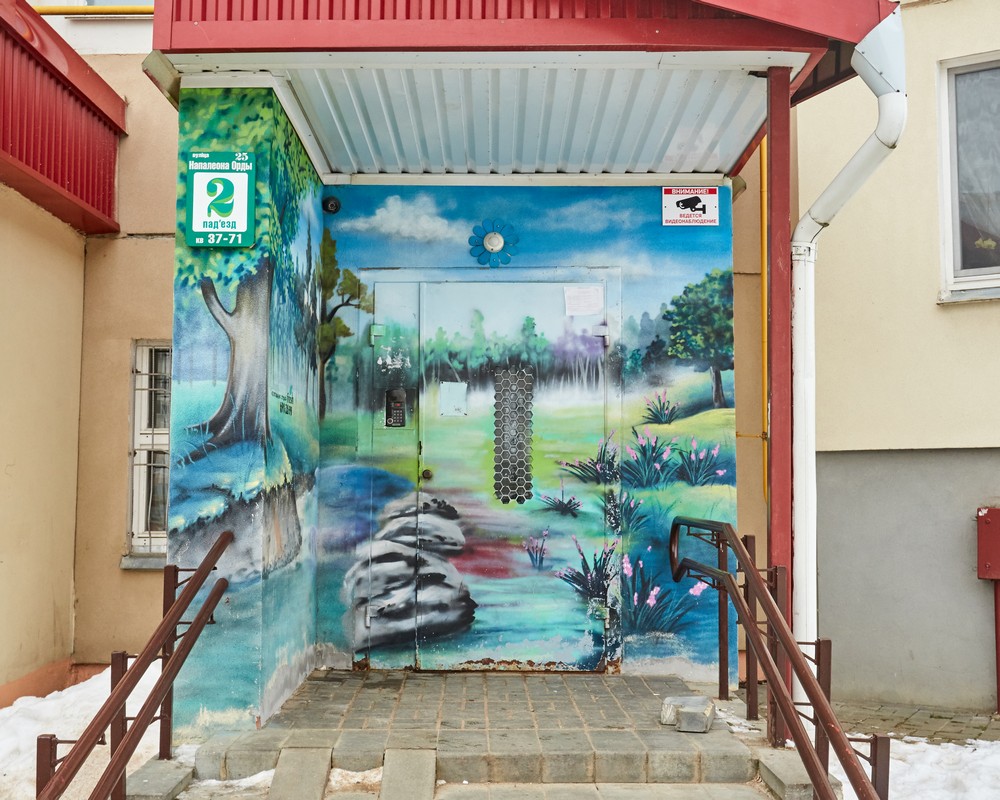 Ten photo stories, created within the educational course "Photo project: from idea to promotion", are being published around this time on the website baj.by and naviny.by.
Story 1: BACKSTAGE
Story 2: YOUTH FORGIVES EVERYTHING