Three Belarusian journalists — Katsiaryna Barysevich from TUT.BY, Daria Chultsova and Katsiaryna Andreyeva from "Belsat" are in custody now, on criminal charges. Barysevich quoted an emergency hospital doctor and medical records when reporting that Raman Bandarenka was sober when taken to hospital — and was charged with disclosing medical secrets, "which led to serious consequences". Andreyeva and Chultsova were livestreaming from the Square of Change — and have been charged with organizing and preparing actions that seriously breach public order. TUT.BY is telling their stories, what their criminal cases are about, where they are now and what their colleagues know them for.

Katsiaryna Andreyeva, Belsat: livestreamer from street protests and author of a book about Donbass
Four weeks ago, Katsiaryna Andreyeva turned 27, she has been working with Belsat TV since 2017.
Her real last name is Bakhvalava, Andreyeva is a creative pseudonym that the journalist took in honor of her father, Siarhei Vahanau, a journalist and Katsiaryna's grandfather, told Nasha Niva.
She was detained in the evening of November 15. That Sunday, hundreds of people came to the "Square of Change", a courtyard, where Raman Bandarenka was arrested and later a spontaneous memorial to him was formed. For several hours, Katsiaryna, together with her videographer Daria Chultsova, were streaming from the Square: they showed how people gather, security forces drive up and carry out detentions, and then destroy the people's memorial.
As the journalist's husband Ihar Ilyash told Medusa, Katisaryna was invited by "concerned people who lived on the 14th floor and offered her a chance to livestream from their windows." The journalist spent 5.5 hours there. After dispersing the protesters, the security forces broke the door of the apartment and detained everyone who was there.
On November 17, Andreyeva was convicted on two administrative charges: for participation in an unauthorized mass event and disobeying the demands of police officers, and received 7 days of arrest. The police report stated that she had been detained "on the sidewalk near the roadway", where she "actively participated in the rally".
But on November 20, it turned out that Katsiaryna would not be released in 7 days: she was charged under part 1 of article 342 of the Criminal Code — "Organization and preparation of actions that grossly breach public order, or active participation in them." For the time of investigation, Katsiaryna was put in custody for 2 months — until January 20, 2021.
At the moment, she is in a pre-trial detention facility in Zhodzina. If found guilty, she could face a fine, arrest, restriction of freedom for up to three years or imprisonment for the same period.
The professional community knows Andreyeva as a leading street livestreamer, she's been repeatedly detained and penalized for her professional activities. She also investigated corruption cases, and wrote about the war in the Donbass — this year in Kiev, she published a book Belarusian Donbass that she co-authored with her husband.
Daria Chultsova, Belsat videographer
Daria Chultsova is 23. She has been working with Belsat since the beginning of 2019, judging by her Facebook profile. Her home city is Mahiliou. On November 15, she worked as a videographer together with Katsiaryna Andreyeva, filming from an apartment window the events on the Square of Change.
That evening, she was detained together with Andreyeva and taken to Akrestsina detention center. The next day she was tried and sentenced to 7 days in jail. We learned about a criminal case against her only when Daria had not been released after her administrative arrest. Her lawyer did not report on this, as he had to sign a non-disclosure agreement.
On November 30, thanks to the appeal against custody as a measure of restraint, it became known that Daria Chultsova had been charged under the same article — part 1 of article 342 of the Criminal Code.
At the moment, 23-year-old Daria Chultsova is in the Zhodino pre-trial detention facility. It is not known how long she will remain in custody.
Katsiaryna Barysevich — TUT.BY reporter. Legal issues are her main field, she received a "Winner's Diploma" from the Prosecutor General's office in 2015.
Barysevich was last online on November 19 at 16.59. Around this time, she was detained by officers in plain clothes and masks, who searched her apartment and took her to the KGB pre-trial detention center.
As it became known a little later, the Prosecutor General's office opened a criminal case for an article about the condition of the deceased Raman Bandarenka, who was taken to an unknown destination from the Square of Changes on November 12, and later taken to the emergency hospital with serious injuries, where he died less than a day later. Citing the doctors, Katsiaryna wrote that at the time he reached the hospital, Raman was sober, refuting the words of law-enforcement agencies that Bandarenka had allegedly had "alcohol intoxication".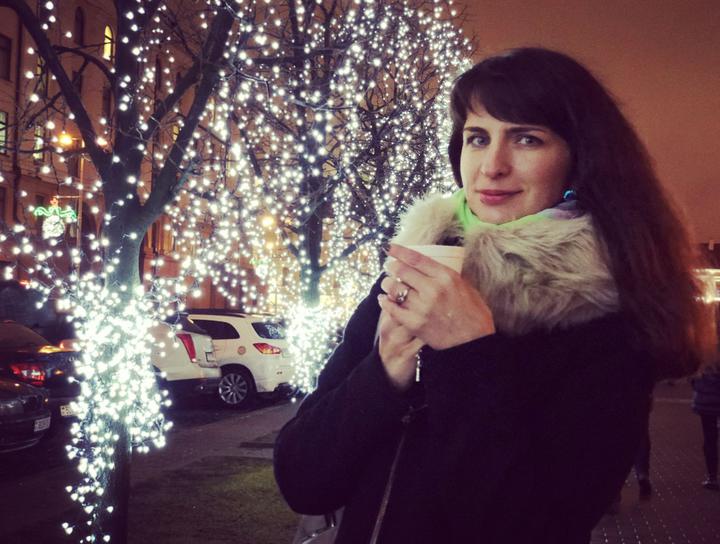 On the same evening, on November 19, the emergency hospital anesthesiologist Artsiom Sarokin was detained. According to the Prosecutor's General Office, "acting intentionally, the suspect entered into criminal collusion with a representative of an online resource (tut.by), and informed it about the results of the medical examination of Raman Bandarenka."
Both became defendants in the criminal case under part 3 of article 178 of the Criminal code — "Disclosure of medical secrets that led to serious consequences" (possible penalty — imprisonment for up to three years and deprivation of the right to hold certain positions).
Meanwhile, the family of the deceased Bandarenka did not complain about disclosure by either the media or the medical staff of the hospital. Alena Bandarenka, Raman's mother, approved distribution of information about her son's condition.
Katsiaryna Barysevich spent several days in the KGB pre-trial detention center, and on November 20, her first interrogation took place. A week later, she was transferred to pre-trial detention center No. 1 on Valadarski Street. The Prosecutor General's Office pressed charges and left her in custody, thus choosing the most severe measure of restraint.
Her lawyers had to sign a non-disclosure agreement in the broadest sense possible, so we do not know anything about the circumstances of the case, or even about how long Katsiaryna will remain in custody. We can assume that she will be there for two months, that is, until January 19, 2021, judging by regular practice.
Katsiaryna Barysevich is 36, she has been a journalist for almost 15 years, specializing in legal issues: high-profile criminal cases and court proceedings. So, thanks to her, hundreds of thousands of readers learned details about the resonant "doctors' case" and "sugar case", where a plane had to turn around and land back in Belarus, got acquainted with the homeland of the former KGB Chairman Valery Vakulchyk, followed the fate of the MZKT engineer, and empathized with those who were detained on August 9-12 and survived violence by the security forces.
While studying at the faculty of journalism of the BSU, Katsiaryna worked for The First Channel of the Belarusian radio, and joined Euroradio after her graduation. For nine years, Katerina was a columnist for Komsomolskaya Pravda in Belarus, and at the beginning of 2017, she joined TUT.BY.
Katsiaryna repeatedly became the winner of many professional competitions. In particular, in 2015, the Prosecutor General's office awarded her the winner's diploma "for professionalism and journalistic skills". This year, the agency srated a criminal case against her for her professional activities.
What was the response to the arrests and criminal cases against journalists?
Belarusian human rights defenders recognized Katsiaryna Barysevich, Katsiaryna Andreyeva and Daria Chultsova political prisoners. In their opinion, the cases against teh journalists were arbitrary and politically motivated. Human rights activists demand to immediately release the journalists from custody and stop their criminal prosecution. At the moment, more than 160 people have been recognized as political prisoners in Belarus.
The Belarusian Association of Journalists has similar demands. In its statement, BAJ demands to immediately release the journalists, to stop their criminal prosecution and to bring those responsible for violating the rights of journalists and citizens to justice.
Amnesty International recognized journalist Katsiaryna Barysevich and anesthesiologist Artsiom Sarokin prisoners of conscience.
— They are both prisoners of conscience, detained solely for the exercise of their right to freedom of expression, and must be immediately and unconditionally released and the criminal proceedings against them ended, Amnesty International states,
calling the doctor and the journalist whistleblowers who exposed disinformation.
UK Foreign Secretary Dominic Raab called on the Belarusian authorities to release imprisoned journalists . The Foreign Secretary also urged to drop all charges against journalists. He noted that reporters are imprisoned in order to silence them and prevent the dissemination of information about a violation of rights and freedoms of the Belarusian people.
According to BAJ estimates, Belarusian journalists have been detained almost 370 times since August 9.
You can support journalists behind bars by writing letters to them. You can send them to the following addresses:
Katsiaryna Barysevich -- 220030 Minsk, Valadarski street, 2; SIZO No. 1;
Katsiaryna Bakhvalava — 222160 Zhodzina, Savetskaya street, 22A;
Daria Chultsova — Zhodzina 222160, Savetskaya street, 22A.
Читать полностью: https://news.tut.by/society/709616.html?c