Belsat cameraman Aliaksandr Barazenka announced a hunger strike. Yesterday he was sentenced to 15 days arrest under charges of minor hooliganism.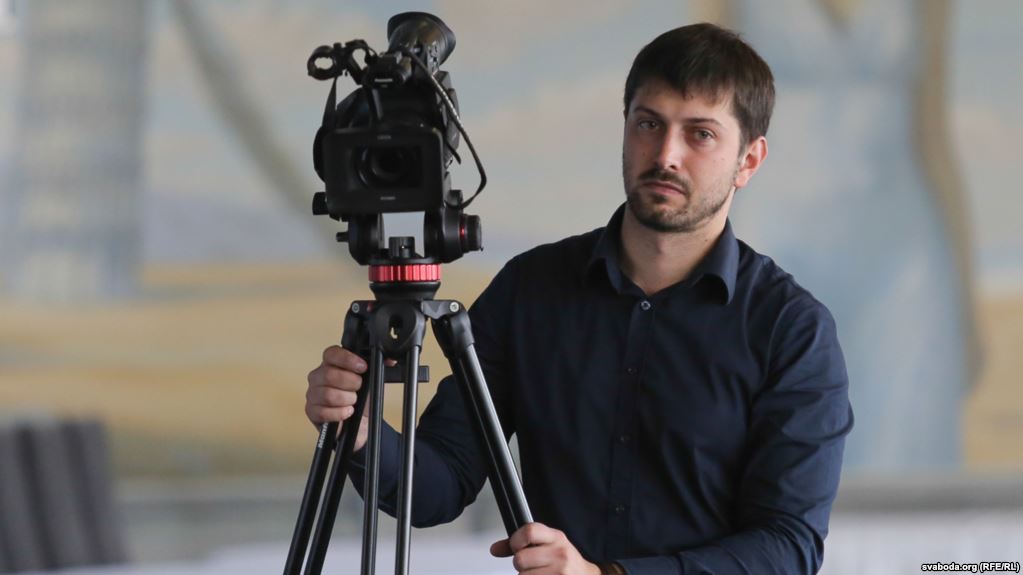 There were motions to take photos and video in court; the judge rejected. Aliaksandr Barazenka pleaded non-guilty, claiming he had been performing professional duties of a journalist, which he underlined in the police's report. During detention, he several times indicated himself as a journalist, but the detaining police officers ignored this.
He tried to get the witness caught on the fact that the witness - Mikhail Varyvonchyk, a riot policeman of the Minsk City Executive Committee police department - did not remember the journalist's appearance. The journalist also asked the policeman to write down what exactly foul words the journalist had spoken. The judge also saw the video which showed the journalist at the moment of detention.
The video with the vioce at the back showing the moment when Aliaksandr Barazenka was detained. It is heard well that he repeats he is a journalist and offers the press-card. Then in court, the witness police officers testified that the journalist was shouting obscene words and waving hands.
Trials: Journalists Charged with Hooliganism and Unsanctioned Demos