Reporters Without Borders (RSF) joined the solidarity marathon initiated by BAJ on the day of the appeal review in the TUT.BY case. Offices from 12 countries supported the campaign.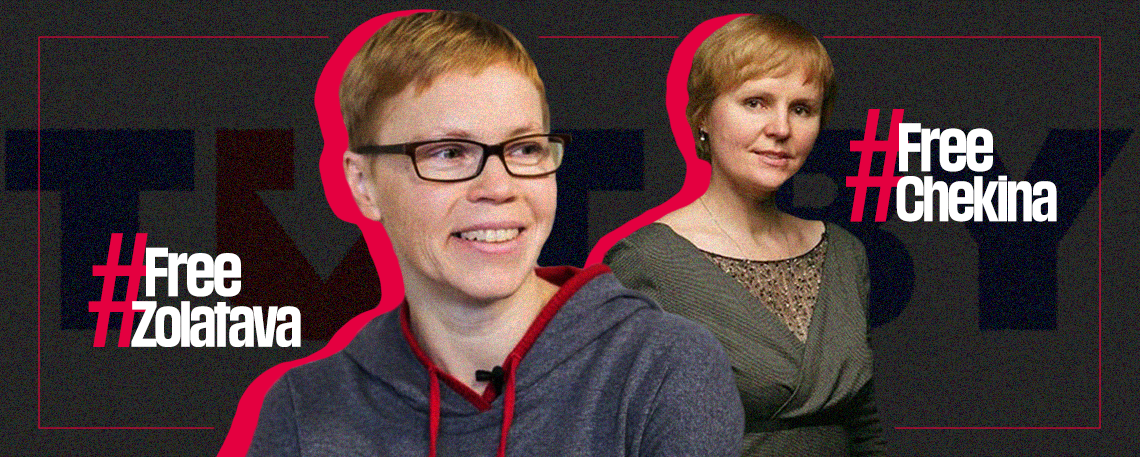 "They all should be released!" the reputable journalism organization wrote on social media about more than 30 Belarusian journalists in prison.
Representatives from the organization's headquarters and its offices in multiple cities such as Berlin, Brussels, Dakar, Geneva, London, Rio de Janeiro, Stockholm, Tunis, Taipei, Vienna, and Washington D.C., took collective pictures with portraits of their Belarusian colleagues to express their support.
Rebecca Vincent, Director of Campaigns for Reporters Without Borders, stated that the media crackdown in Belarus shows no indication of ending, almost three years since the violent repression campaign was launched against the public after the 2020 elections.
"In collaboration with our partners from the Belarusian Association of Journalists, Reporters Without Borders supports independent media in the country and demands the immediate release of imprisoned journalists," shared Ms Vincent.
The organization had planned its action to coincide with the appeal date in the TUT.BY case. In an environment of high tension for the media, Liudmila Chekina and Maryna Zolatava have been recognized as symbols of press freedom.
"The repression of the media that covered the post-election protests in Belarus continues, even though almost three years have passed since their closure," said BAJ Chairman Andrei Bastunets. "Today, journalists are still being imprisoned and sentenced to long terms of up to 14-15 years in prison, simply for carrying out their professional duty. Journalism, in fact, is not a crime. The crime lies in the repression against journalists."
The Marathon of Solidarity with imprisoned Belarusian journalists began in Vilnius on May 3 with a joint effort between the Belarusian Association of Journalists and the Union of Journalists of Lithuania.
Previously, organizations and foundations from Germany, Sweden, Finland, Denmark, and other countries have also participated in the action. Individuals, such as the US director Ernie Barbarash, also took part.
BAJ calls on journalists around the world to support the solidarity action! You can print portraits of imprisoned Belarusian media workers, take pictures with them in outstanding places in your city (not in Belarus) and post them on social media using the hashtags #СвабодуЖурналістам and #BecauseTheJournalist. Don't forget to send them to office@baj.media or intercomm@baj.media.
#СвабодуЖурналістам
#BecauseTheJournalist
Read more: